Northeast Academy League U23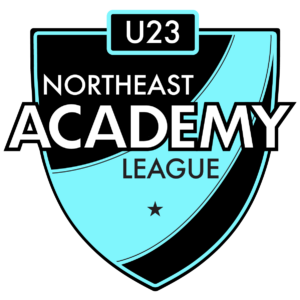 The Northeast Academy League (NEAL) launches a U23 competition to further strengthen the professional and collegiate pathways for elite level players of the region
The Northeast Academy league, which was formed by the leading clubs of the region, announces the formation of its U23 competition for elite level players.  The competition will facilitate the professional and collegiate pathways for top talent during the summer period.  Consisting of 16 teams from NJ to New Hampshire, the competition will have a north and south division with games played from May to July.  This coupled in concert with NEAL's strategic relationship with MLS Next will provide the platform players require to advance their development opportunities through the highest level, best in class playing environment. The league will be sanctioned through USYS and the Massachusetts state association.
Participating clubs include Metropolitan Oval, TSF, FC Westchester, Beachside, BW Gottschee, LI Slammers, FA Euro, NY Elite, Boston Bolts, Seacoast, NEFC, Bayside, IFA and Valeo.
"The formation of the NEAL U23 competition is an important piece of the player pathway for elite players of the region" said Jeffrey Saunders, Sporting Director at Metropolitan Oval. "This will provide players with continued high-level development during the summer period and strengthen the professional and collegiate opportunities for the regions most talented players."
"Having a competitive league for our college players to train and compete in is a value added to our club.  More importantly it allows our former players to continue to develop and grow during the collegiate off season" Mickey Kydes, Director of Beachside Soccer Club.
"Excited to offer our returning college players as well as those committed to play college soccer next fall meaningful competition to help their continued development." George Gjokaj, President FC Westchester.
The Northeast Academy League is a member owned and controlled league established in 2021. The league is sanctioned and operated under USYS through state associations including New Jersey, Eastern NY, Connecticut, Massachusetts, Rhode Island, and New Hampshire.
Contact:  Sean Carey – sean@cm8soccer.com